Artist: Dave Douglas
Title: Little Giant Still Life
Label: Greenleaf Music
Catalogue #: GRE-CD-1058
Format: CD
Genre: Jazz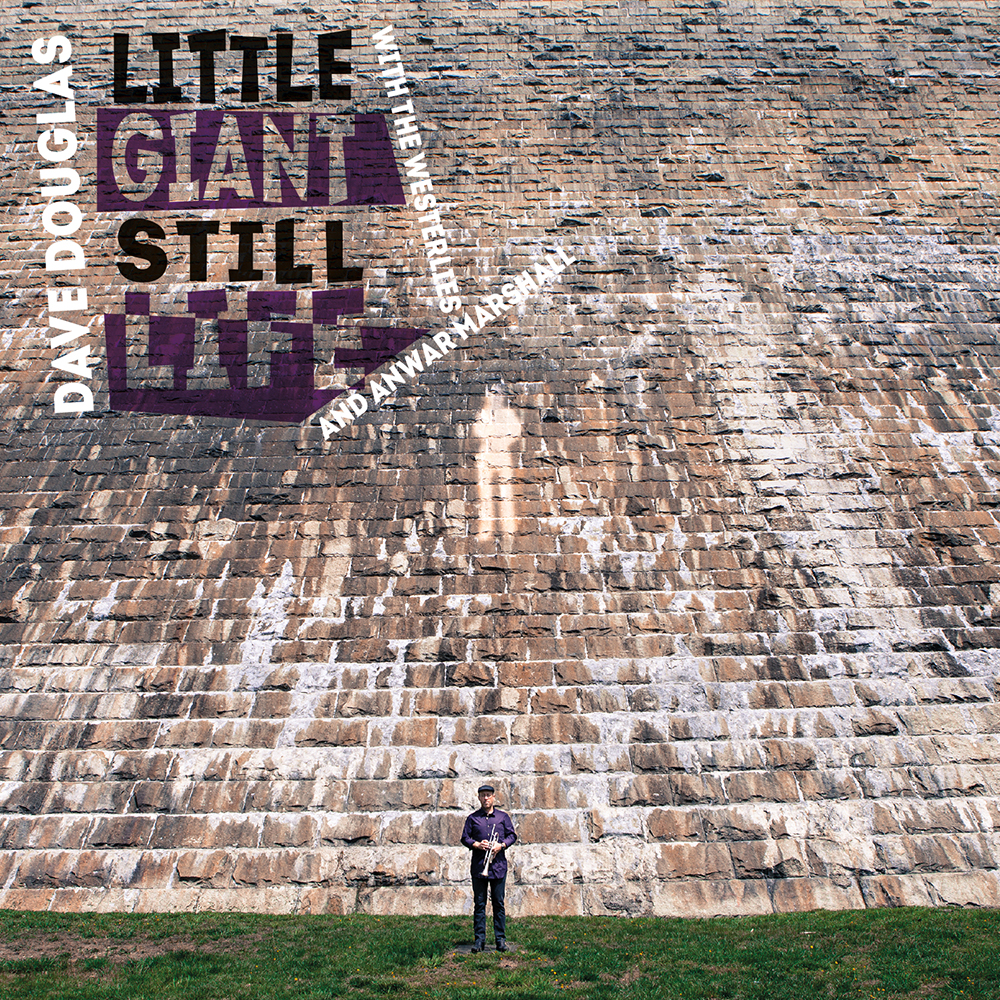 Little Giant Still Life is an exhilarating new album from trumpeter and composer Dave Douglas (Horace Silver, John Zorn, Joe Lovano) featuring five brass players and drums. Much of this music was inspired by the American painter Stuart Davis and the music explodes with the same bright colors and excitement of Davis' works.
Combining the acclaimed talents of brass ensemble The Westerlies – known for their work with Fleet Foxes, their repertoire of original compositions, and interpretations of the music of Wayne Horvitz – and the soulful young drummer Anwar Marshall (Fresh Cut Orchestra, Kurt Rosenwinkel), with Douglas' inspired compositional vision, the album is full of grooving, swinging, lyrical new jazz.
What makes Little Giant Still Life special is the communal music making that the six musicians are able to generate. The sextet unfurls a new view of jazz brass band music with sophistication and heart.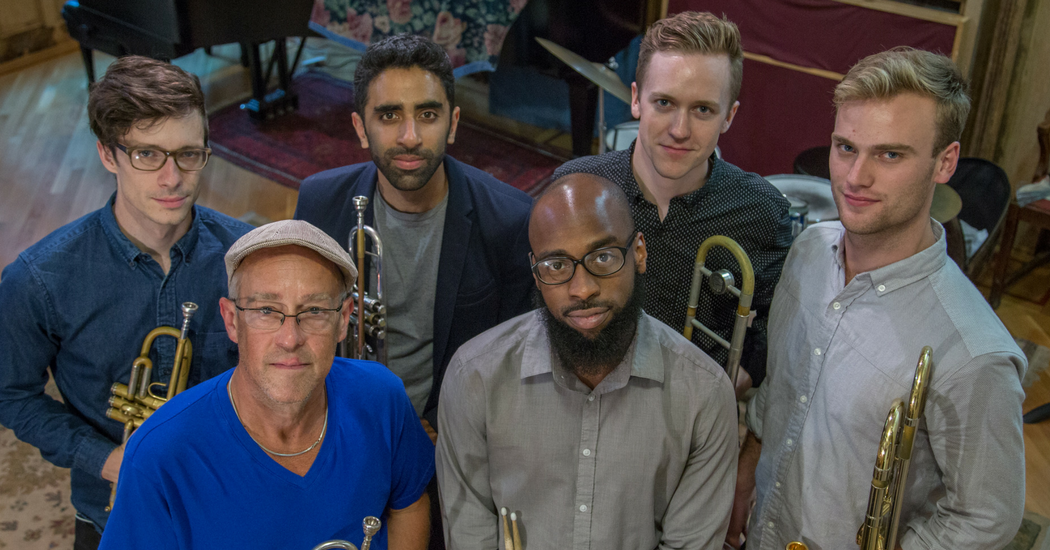 Track Listing
1. Champion
2. Arcade
3. Men and Machine
4. Little Giant Still Life
5. Percolator
6. Your Special Day
7. Bunting
8. Swing Landscape
9. The Front Page
10. Colonial Cubism
11. Codetta
12. Worlds Beyond the Sky
Personnel:
Dave Douglas, trumpet
The Westerlies:
Riley Mulherkar, trumpet
Zubin Hensler, trumpet
Andy Clausen, trombone
Willem de Koch, trombone
Anwar Marshall, drums
Production Credits:
Produced by Dave Douglas
Executive Producer: Dave Douglas
Recorded on December 6, 2016 at the Hotel Samurai Recording Studio
Engineered by Geoff Countryman
Mixed and mastered Tyler McDiarmid
Cover photo by Austin Nelson
Band photos by Russell Moore
Design by Lukas Frei
Press:
"Just trumpet, a brass chorale and a drummer — buoyant perfection."
Francis Davis, NPR, The Jazz Albums of 2017
"The Musicians tender a mesmeric sequence of musical events … the radiant themes with Douglas' sinuous arrangements yield gratifying results."
All About Jazz ★★★★½
"Dave Douglas … is the ideal person to collaborate with The Westerlies, a new-breed brass quartet. The pace here is triumphant, and the harmonies (the low rumble of those perfect parallels!) convey a determined gravitas."
Nate Chinen, WBGO
"It's tempting to apply a metaphor like "passing of the torch" to a young-meets-old album Little Giant Still Life, but I hear as more of a sharing of the flame. All the proof you need is Douglas's songs, the Westerlies' musicianship, and Anwar Marshall's unwavering percussive anchor."
Pop Matters
"The five horn parts (three trumpets, two trombones) bring out Douglas' flair for harmonic hues. It's almost like chamber jazz, but lively and brash."
Slate, The Best Jazz Albums of 2017
"In drummer Anwar Marshall and brass quartet the Westerlies, Dave Douglas has found a perfect set of collaborators—five individuals who are all as adept as he at both celebrating jazz traditions and joyously ripping them apart. … the music often inhabits a harmonically ambiguous zone, floating from one suggestion of a key signature to another over the constantly changing rhythmic map sketched out by Marshall."
JazzTimes