"Dave Douglas is the unassuming king of independent jazz, a model of do-it-yourself moxie, initiative and artistic freedom." – Downbeat Magazine
Dave Douglas is a prolific trumpeter, composer, and educator from New York City known for the stylistic breadth of his work, the lyricism and wide-ranging curiosity of his music, and for keeping a diverse set of ensembles and projects active simultaneously.
His unique contributions to improvised music have garnered distinguished recognition, including a Doris Duke Artist Award, a Guggenheim Fellowship, an Aaron Copland award, and two Grammy Award nominations. Douglas' career spans more than 60 unique original recordings as a leader and more than 500 published works. His current ensembles include the Dave Douglas Quintet; Sound Prints, a band co-led with saxophonist Joe Lovano; Gifts Trio, with guitarist Rafiq Bhatia and drummer Ian Chang; Gifts Quintet, adding saxophonist James Brandon Lewis and cellist Tomeka Reid to the trio; OVERCOME, with vocalists Fay Victor and Camila Meza and instrumentalists Ryan Keberle, Jorge Roeder, and Rudy Royston; and If There Are Mountains, a sextet with pianist & co-leader Elan Mehler featuring haiku and poetry from vocalist Dominique Eade. Douglas is often engaged in special projects which include big bands, tributes, and multi-trumpet ensembles, such as Dizzy Atmosphere: Dizzy Gillespie at Zero Gravity.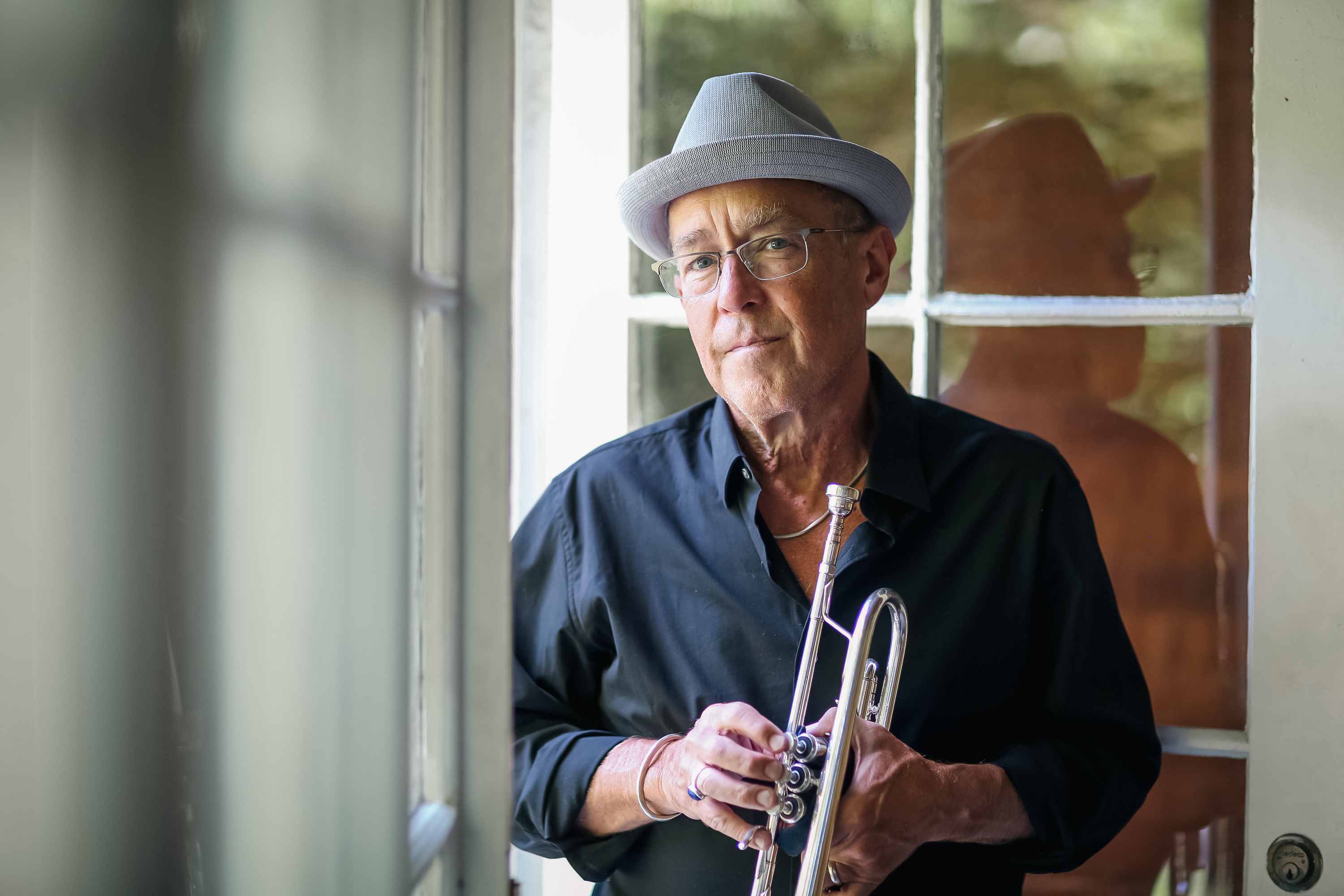 As a composer, Douglas has received commissions from a variety of organizations including the Trisha Brown Dance Company, Birmingham Contemporary Music Group, Norddeutscher Rundfunk, Essen Philharmonie, The Library of Congress, Stanford University, and Monash Art Ensemble. The American chamber orchestra Alarm Will Sound recently premiered his piece Facts and Fictions.
Douglas has held several posts as an educator and programmer. From 2002 to 2012, he served as artistic director of the Workshop in Jazz and Creative Music at the Banff Centre in Canada. He is a co-founder and president of the Festival of New Trumpet Music, which celebrated its 17th anniversary in 2020. He is currently on the faculty at Mannes School of Music and The New School of Jazz and Contemporary Music. He was the Artistic Director of the Bergamo Jazz Festival for four years ending in 2019.
In 2005 Douglas founded Greenleaf Music, an umbrella company for his recordings, sheet music, podcast, as well as the music of other artists in the modern jazz idiom. Greenleaf Music has produced over 80 releases and celebrated its fifteenth year in 2020. In addition to hosting a podcast featuring engaging interviews with more than 100 creative artists, Greenleaf Music recently joined Bandcamp for Labels and is a pioneering independent music platform with a strong subscription model featuring hours of exclusive content.
Albums of Original Music Recorded